This February 5 hearing, this quarter, major brands such as Prada decorated with beaded colorful soles, Chanel to different colors of the tweed mosaic, Dior also shallow mouth sneakers decorated with beads and precious stones Embellish the design with sneakers and take a look at these casual shoes!
After many big names Prada also launched the new Sneakers Ricamo series of shoes, the exaggerated design into the classic shape, ingenious beaded decoration with colorful soles, showing a unique sport of beauty. Taking advantage of the high-profile sneakers of the major brands that have been hot for a few seasons, you can count on these sneakers that liberate your feet immediately!
[How big is how to get on the road to sports shoes?]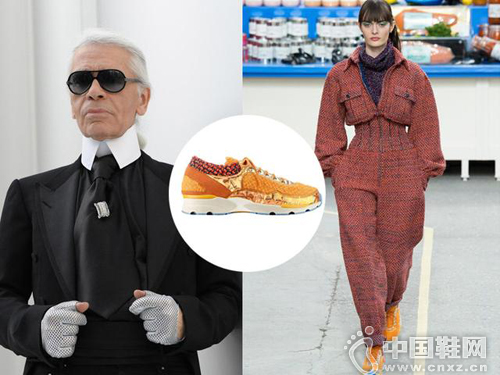 CHANEL and Lafayette's sneakers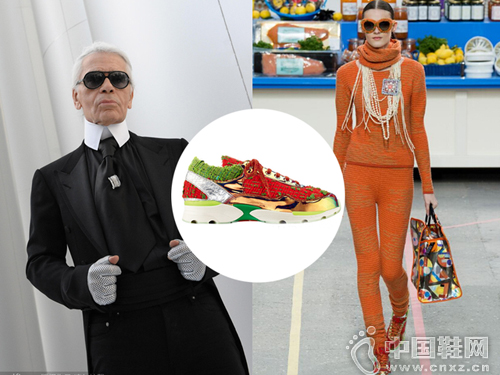 CHANEL and Lafayette's sneakers
Karl Lagerfeld developed his creativity again this season, transforming the Palais Grand Palais into a Chanel shopping mall. Models wore these tweed sneakers and walked briskly across the shelves of the mall. Galerie Lafayette uses his unique sense of humor to interpret the elements of everyday life in a subtle way, blending the colors of fruits, vegetables and spices and blending it with Chanel's classic black, pink and navy blues.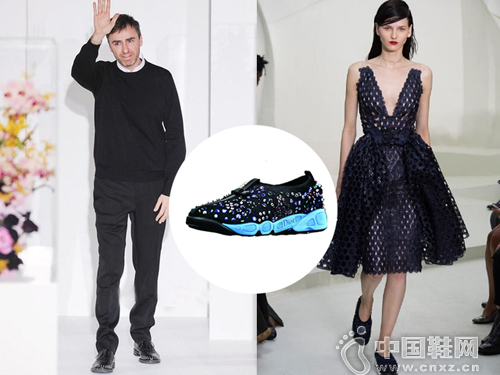 Dior and Raf Simon's Sneakers
Dior14 spring and summer advanced custom series soft colors, hollow decoration, three-dimensional tailoring, so that every garment is amazing. The likeness of the show floor like a cave is echoed with the various irregular hollow decorations frequently appearing in the series. The newly-incorporated dense hollow, semi-circular cuts like petals that follow the footsteps of the dance, together form the combination of Dior tradition and innovation. And these innovative sports shoes and these fairy skirts complement each other, no sense of violation.
[Star Street Shoot]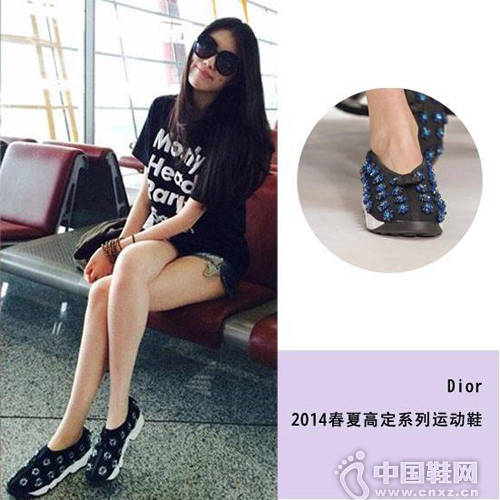 He Sui is an easy-going sports debut at the Airport, and the beaded sports shoes are comfortable and casual without losing the sense of design.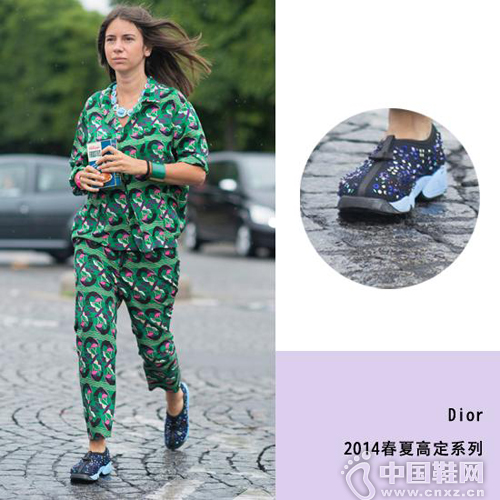 Natasha Goldenberg, a Russian fashion writer outside the fashion week, has a collection of geometrically printed pajamas with the same bead sneakers.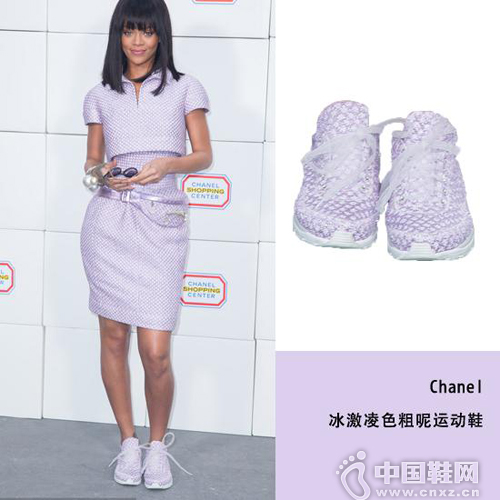 Rihanna wears ice cream color sneakers with the same color skirt to show off in Paris to help Paris Paris Autumn Winter Fashion Week Chanel special show.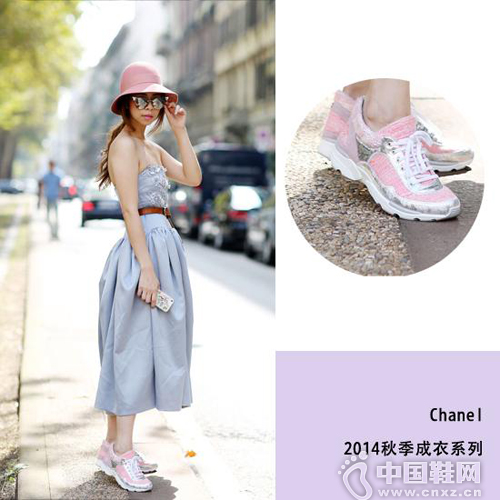 Thai version of ELLE editor Ploy Chava wears the same series of sneakers in color, and does not affect the elegance of the entire set. This is simply a textbook example.
[single product recommendation]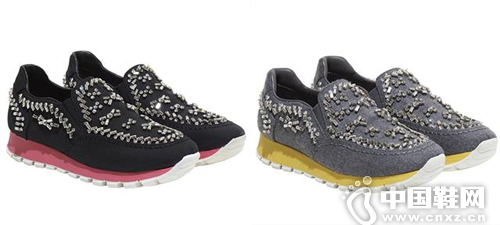 Prada Sneakers Ricamo Collection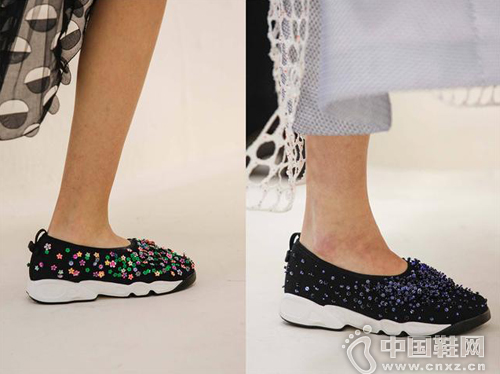 Dior 2014 spring and summer Gaoding series sequin sports shoes RMB 7300
The black uppers on the white background are simple and neat, and the luxurious bead design complements the elegant skirts of the Haute Couture collections. The proper design of the shallow mouth can also stretch the legs of the legs. This is not the gospel of a high-heeled star.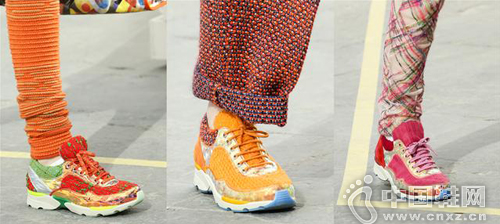 Chanel 2014 autumn clothing series sports shoes RMB 9800
Take a look at this gorgeous color, which is full of vigor and vitality! Wear this little fragrant home colouring tweed sneakers to keep you back in the street. 100% youthful, just to exaggerate; youth is such a wayward way! Media: Four Seasons Bears Shoes Morning Baby Shoes)
·Summer came to this pair of sandals fire all the way female stars are
·Spring and summer shoes fashion shoe necessary color
Can't you know what to wear in canvas shoes except for Converse?
Erika Jayne appeared in New York in New York
·Corthay Fashion Men's Wear One Week
·The two spokespersons of CONVERSE will perform with CHUCK 70
No longer wear sports shoes, we are old
·Pearl shoes open and catch the eyes every second
·Who said that the white shoes were out of date? Yang Mi, baby, and Wang Zuxian
· Look at what shoes Adrianne Ho recently wore
Environmental Protection Stitch Bond Fabeic
Environmental Protection Stitch Bond Fabeic,New Design Stitch Bonded Fabrics,Breathable Good Stitch Bonded Fabrics,Superior Quality Stitch Bonded Fabrics
yizheng jiayu textile products co.,ltd , https://www.jystitchbond.com