Gloria found the global brand as the core, is the first to go abroad, the world trend with the culture of all parts of the country to create both temperament fashion women's apparel brands; 10 years of global travel in more than 20 countries around the world to discover The spirit of continuous exploration, pick, forward-looking gaze constantly for the Chinese female consumers to discover the beauty of the world, share the beautiful view of the world; and Gelia not only brings together the global fashion, but also from the fashion brand to a single With personality, colorful and stylish symbol of the extension.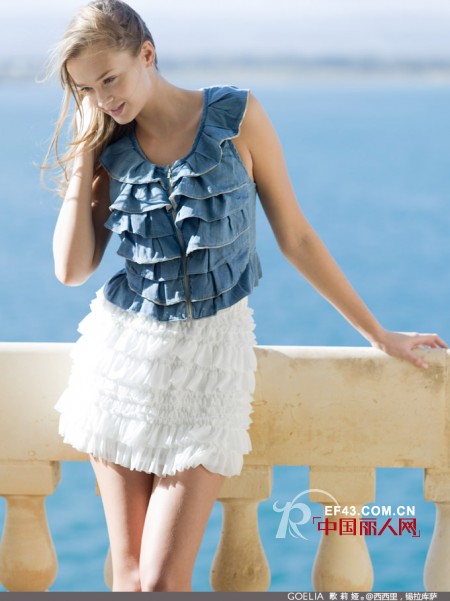 Whether it is elegant storefront, soft clothing or caring service, are inseparable from the top elite team seamless collaboration. It turned out that Goliya has always insisted on cooperation with world-class team. Gloria from the planning, product design, image, advocacy team from France, Japan, Hong Kong, Taiwan's professional elite. Glee selects the theme cities on a trend-by-season basis every season. From season planning, design and promotion teams to themed cities to collect inspiration, and real-time filming of brand images, Glee presents not only world-class fashion fashions and trends, Visual, but also a distinctive way to promote its own travel culture and Gloria advocated the concept of high quality and good life to the consumer.
Organic Cotton Sateen Fabric
The organic Cotton Sateen Fabric is produced through the satin weave structure; warp yarns are floated over weft yarns, for example four over and one under. The long floats produce a surface that is smooth to the touch and reduces light scattering to increase shine. Woven by organic cotton yarns, it is hypoallergenic, healthy, breathable and comfortable. There is organic cotton sateen bleached fabric, Organic Cotton Sateen Dyed Fabric and Organic Cotton Sateen Printed Fabric.
Our company, Shijiazhuang Guangda Textile Co., Ltd mainly weaves the organic cotton sateen fabric using 30s-120s yarns, from 200T to 1000T, in 183cm, 250cm, 280cm, 300cm and 315cm width. And then we bleach or dye or print the organic cotton sateen fabric and roll on hard paper tubes, cover with plastic bags outside then pack in woven polyester bags. We always use the organic cotton sateen fabric to make sheets, Fitted Sheets , Duvet Covers and Pillowcase Slips for home, hotel and hospital.
Organic Cotton Sateen Fabric,Organic Cotton Sateen White Fabric,Organic Cotton Sateen Printed Fabric,Organic Cotton Sateen Dyed Fabric
Shijiazhuang Guangda Textile Co., Ltd , https://www.bedsheeting.com